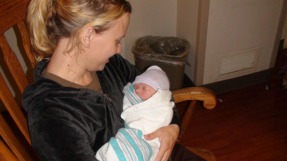 "Birth is not only about making babies.
Birth is about making mothers: strong,
competent, capable mothers who trust themselves and know their inner strength."
-Barbara Katz-Rothman

Birth Doula Investment    $600* 
I serve the East Texas area. My general area is within 40 miles of Lindale, TX, although I often serve doula/photo clients up to 1.5 hours away (ie: Longview, Marshall, Nacogdoches). Past 40 miles of Lindale, there is an extra .55 cent per mile mileage/travel fee. If you are in the DFW area, I only serve photography clients.
The initial $250 is due at the signing of the contract.  The remainder is due by the 37th week of your pregnancy.  Payment plans and barter for payment may be available.
Discounts:
-$20 discount to clients who can place my flyers/postcards in their care providers' office (Pediatrician, Chiropractor, Midwife, or Obstetrician), sonogram office, or a maternity/children's boutique. Care provider must agree to a stack of cards placed and must not already have my flyers present.
-$30 off repeat doula/photo clients & $10 off repeat placenta clients.
.
What Do you Get If You Choose Kali From Mama Matters As Your Doula?
 An Experienced Doula
I have served pregnant women for almost six years, and I have attended over 50 births (during that time I have also taken maternity leave three times for the births of my own babies!). I have experience serving mamas who have had fertility issues, VBACS, inductions, cesareans, malpositioned babies, waterbirths, very short labors, very long labors…all sorts of birth situations!
A Supportive Doula
My role as your doula is support you in your pregnancy and birthing and postpartum time no matter your choices. While many of my clients do aim for natural births, I do support women who chose to get epidural or other pharmaceutical pain medications. I support women who choose inductions, cesareans, waterbirths, and VBACs; I support breastfeeding and formula feeding moms, hospital or homebirth clients. I can offer assistance if you need help understanding both the pros and cons of each scenario, but I will stand by you in whatever decisions you make.
 An Exclusive Doula
Although I have good relationships with many area midwives and OBs, I work only for you and your partner, not for an OB, midwife, or hospital. This insures that I have YOUR best interests in mind. If your birthing location changes (such as a transport from home to hospital) I go with you; you are not left alone. As far as scheduling goes, I only take a few clients a month  so that I have to best chance of attending your birth.
 A Reliable Doula
I do provide a back-up doula who I trust and know personally and professionally, however, in the past five years, I have attended 100% of my clients' births (except for the two ladies who birthed too fast for me to arrive!). I will get ready to leave when you tell me to come. I won't leave you alone unless you ask me to.
.
Birth Doula Package
A complimentary consultation in Lindale, TX to all potential clients to see if we are a good match
Access to my library for lending books
2 prenatal appointments. These are typically at your house or wherever you feel most comfortable- within 40 miles of Lindale, TX. If you live outside this area, we might combine the prenatal into one or arrange to have the meeting in another location. These meetings are for us to get to know each other before your birth! During these prenatal visits we may talk about your birth wishes, work on developing your birth plan, talk about or practice comfort measures, review stages and signs of labor, and discuss options you may have and potential challenges you may face.
24/7 On-Call two weeks before your Estimated Due Date until the birth. This means that I am on-call for you starting at 38 weeks.
Aid in writing a birth plan
Around the clock labor and birth support once active labor has begun (or whenever you feel you need me!) until up to 2 hours after the birth.
Help in establishing breastfeeding postpartum (while at hospital, up to 2 hours after the birth).
1 postpartum visit (in your home or hospital usually within 7-14 days of the birth-within 40 miles of Lindale, TX unless previously arranged). During that visit, we will chat about how postpartum is going for you (breastfeeding, newborn care, emotional state, etc) and debrief about the birth.
Unlimited questions and concerns answered by email and phone before the birth, during early labor, and during postpartum.
*All Prices are subject to change without notice. The price at the time of your contract-signing is the one that will be honored. Thank you!