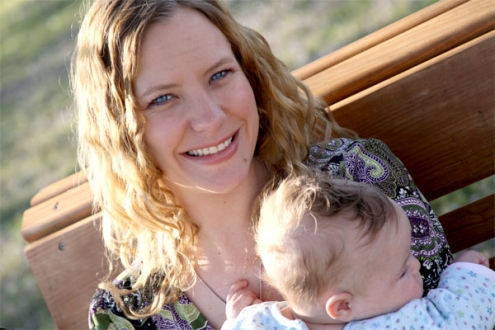 I am a certified birth doula through Childbirth International. I have also received more hands-on training through completing a DONA workshop in February 2009. In 2011, I began the certification process to become a Postpartum Doula as well!

I grew up believing that childbirth is a normal beautiful process. My mother taught me from when I was small that the natural process of labor and birth is a sacred and joyful event. Experiencing the homebirth of my firstborn in 2007 really led me to pursue being a doula; I desired to help other women discover how wonderful and life-changing childbirth can be.
I started shooting birth and maternity photography in 2010. I love being able to capture those special never-happen-again moments of labor and birth.
My husband Joel and I have four lovely children, Tor (6), Zion (4), Enoch (2) and Zephyr (born Dec 2013). All my kids were born at home with midwives, and I loved their births! My husband and I met while working at Teen Mania Ministries in Garden Valley, TX in 1999. After living in the Dallas area for years, we made our way back to beautiful East Texas, and we plan to stay!
The first priority in my Life is my relationship with my Master and Savior, Jesus Christ. I truly see this work as a ministry to others, a way for me to be the hands of Christ to bring comfort and peace.
.
My Birth Philosophy
I firmly believe that birth is a natural, normal event that has the potential to be very life-changing. My desire as a doula is to help that event to be impacting to the mother in a positive, beautiful way! As a doula, I serve the mother (and her partner), not tell them what to do or to interfere, but come along side of them in all ways, physically and emotionally. I believe from experience that a lovely fulfilling birth can be achieved at hospitals, birthing centers and homes. I find it a privilege and a blessing to be able to serve women in this intimate way.